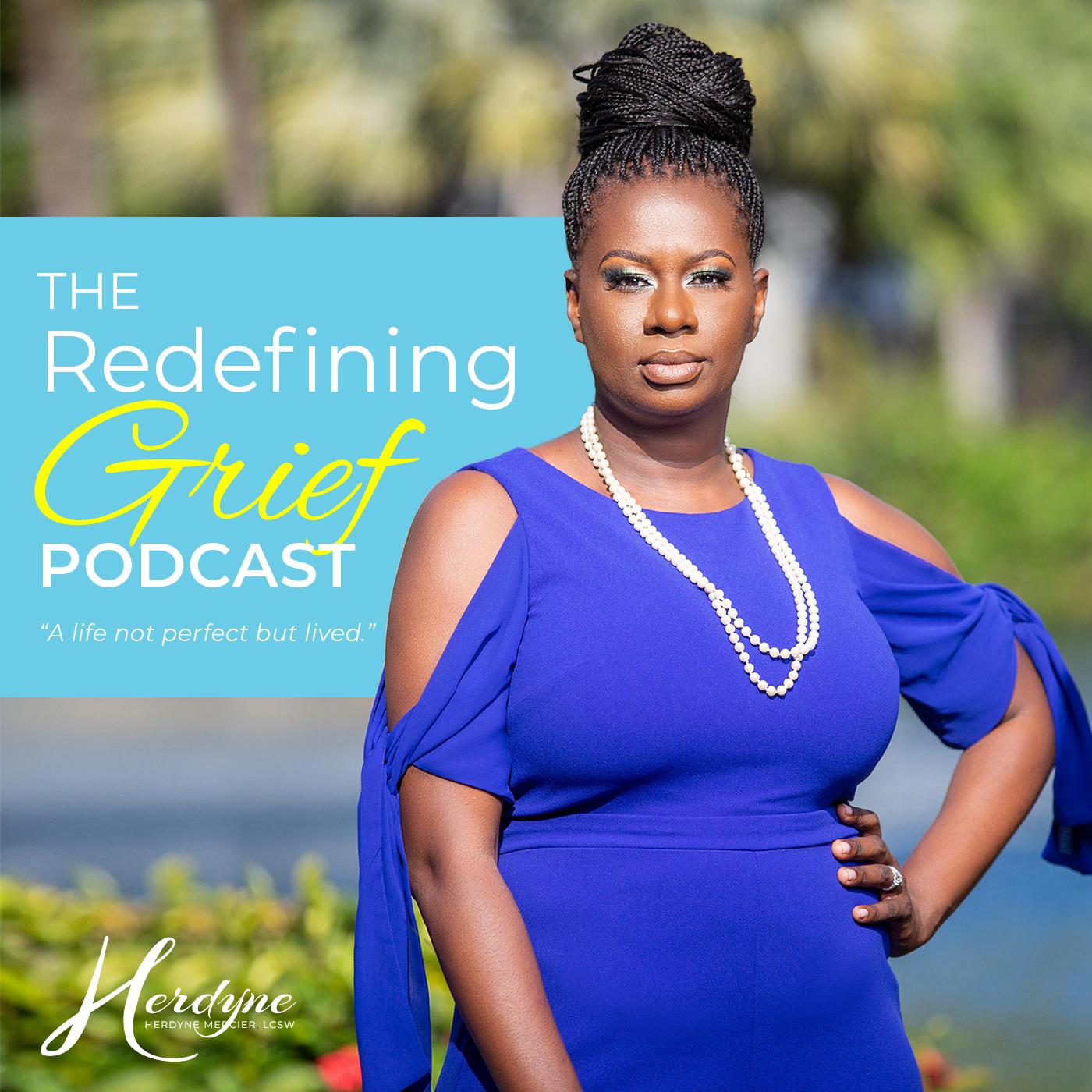 Darren Bennett
Episode Introduction
Losing someone dear to you always brings inexplicable misery. In those deteriorating times, it is only justifiable if you ask for some space to grieve the process. But how would you imagine the situation to be when the death of someone close to you becomes a worldwide affair? 
Shannon Bennett was a hugely respected and admired cop who died contracting COVID. In this podcast, Herdyne Mercier talks to his brother, Darren Bennett, who expands on his overwhelming journey through grief.
In the middle of the global pandemic, Darren lost his brother, who was also one of his closest best friends. Shannon was 39 and healthy, and Darren just took for granted that he would make it through the illness. He could not go see him or be with him; he was isolated. Shannon loved people and poured into his community and family. Considering all the impact that he had on them, Shannon's death was painful for the entire community. 
As everyone was trying to get over the trauma, the VSO Deputy sheriff then publicized this without asking for the family's permission. A week later, there were hateful words spoken by the former chief police and many others, who taunted Shannon for being a gay policeman.
Darren shares with us that it cannot be that anyone can understand your grief. Losing his brother amid a global pandemic, isolated, and facing the wrath of some people's hate, is not very understandable to many.
To deal with the myriad and magnitude of his grief, faith helped. Being a pastor, Darren and his family found a lot of sustenance in God's Word and the scriptures. Darren's book, "I'm My Brother's Keeper" was his way of honoring his brother. He says it was therapeutic and helped him get out of the basement of grief. He could put all the pain and the grief and the frustration and even the anger on paper. The book is about how love-filled the gap between an openly gay cop and a conservative evangelical preacher and that in the end, love always wins.
Tune in to the episode to hear Darren's story in his words.
About Our Guest 
Pastor Darren Bennett is also a public speaker, podcast host of "Miami VOICE", and the author of the book "I'm My Brother's Keeper". God called Darren and his family to plant a church in North Miami, and after much prayer and confirmation, the couple opened their hands and let God lead the way. God spoke specifically to Darren when the church taught through a series on Jonah emphasizing God's heart for the city. Darren and his family reside in North Miami Dade so they understand the unique opportunity they have to infuse the message of the gospel to a very culturally diverse demographic.
Episode Quotes
"That in the midst of chaos, your life still has purpose."-

Herdyne [1:58]
"You can't police anyone's grief. All you can say is, I may not understand it, but I need to know how I can support you in this season. -

Herdyne [15:03]
"The Holy Spirit is infused into us. And so we have an all-access VIP pass to the Savior, and we can go before him, and he can handle the hard questions." -

Darren [33:58]
"Suffering creates this perseverance and perseverance creates character, and through character, we have hope. "-

Darren [37:30]
"There's no such thing as wasted pain" -

Herdyne [41:17]
"I do believe that we should bend and stretch ourselves into uncomfortable context so that we can show how to love others in a culture that's not necessarily like ours." -

Darren [1:06:14]
Redefining Grief Pearls of Wisdom, P.O.W., Questions
What have you learned about yourself since redefining your grief journey? [1:07:42]
I am not Superman. Even though my default mode is solitude, I can't always be on an island all by myself. I need community, and I might need it for all eternity.
If today was your last day on earth, and you were granted five words or less? What would it be? [1:08:31]
Delight solely in the Lord.
During your hard times, what's that one song that just gets you through? [35:48]
Hillsong Christ by Cornerstone
Episode Time-Stamps
[11:50] – Darren talks about the grief that hit him

[17:09] – Darren elaborates upon the incident

[24:36] – You don't just "get" other people's grief

[27:36] – God and grief

[53:38] – Darren's experience about writing the book 
Reference Links
YouTube link to Darren's favorite song: 
I'm My Brother's Keeper – Darren Bennett
Connect with Darren
This episode is brought to you by our supportive, informative, and complimentary Grief Crusader Community. Join here: https://www.facebook.com/groups/GriefCrusader
Recommended Resources
Social Media
Podcast Hashtag: #RedefiningGrief    #TheChiefGriefCrusader    #HerdyneMercier   #MercierWellness    #Grief  
Instagram: https://www.instagram.com/herdynemercier/
Twitter: https://twitter.com/HERDYNEMERCIER
Facebook: https://www.facebook.com/herdynemercierlcsw
YouTube: https://www.youtube.com/user/herdyne
LinkedIn: https://www.linkedin.com/in/herdyne-mercier-lcsw-chief-grief-crusader-6050aa72/