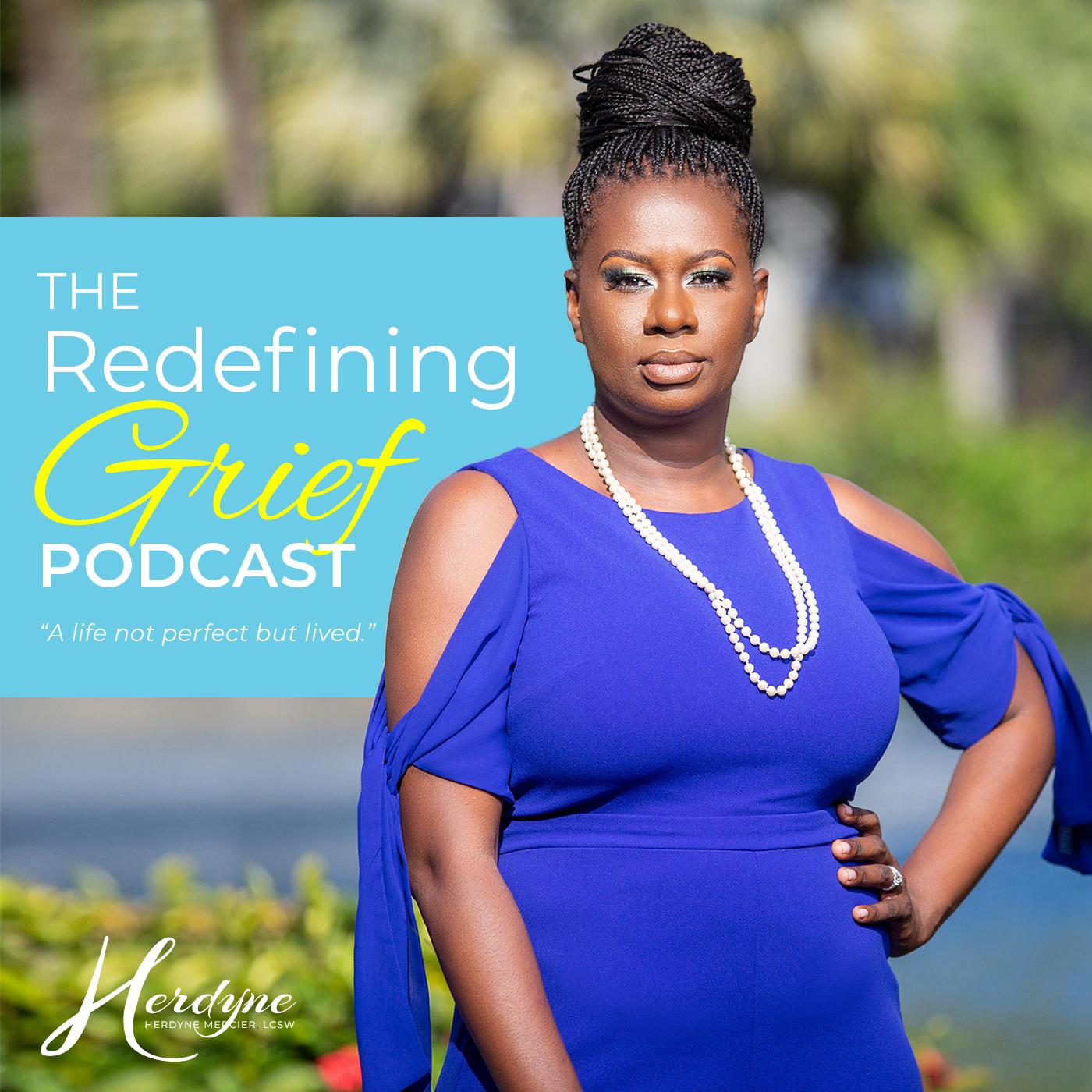 Sybrina Fulton 
Episode Introduction
The death of 17-year-old Trayvon Martin during a violent confrontation in the February of 2012 has made Sybrina, a household name. She developed a foundation in his honor called the Trayvon Martin Foundation, out of the need to bring awareness to end senseless gun violence and strengthen the families through holistic support and mentoring. She holds an annual retreat where she honors and empathizes with the pain of the mothers of children killed by gun violence. 
Sybrina joins me on this episode of Redefining Grief today. She shares her deep grief story with us sharing also how she pulled herself out from the darkness to take action for others. Listen in for a mother's take on justice for her late son and advice for people who have to face racism in one form or the other in life.
Sabrina shares that in the beginning, she tried to run away from it all. She says a lot of people try to protect themselves from their bad days but that those are just like the weather, you can't stop them from coming. You have to allow yourself to have them. She also shares that the hole in her heart for her son will always remain.
To move forward, she had to constantly work on something. She decided she did not want to be depressed and tried to move on with life. She started reaching out to moms and created a circle of mothers experiencing some of the same feelings that she did. This took some of the pressure off of her chest. Trusting God again helped her make the move forward. 
To anybody raising a black kid in America, Sybrina says there's the need to have that talk with them. We have to make them know that some people will judge them by the color of their skin, that there are hateful people in the country, and there are people that will shoot and kill you because of the color of your skin. Not because they really know you or you did something to them, but simply by the color of your skin. We need to face the truth, not to live in fear, but to be aware and have faith in God.
Sybrina says that this is not just a black and white thing, that it is about right and wrong. Regardless of what race you are, murder is wrong. It's wrong to not hold the person not accountable. Justice to her is also the fact that the person who shot Trayvon was arrested, even though he was not prosecuted.
Listen in to learn how Sybrina finds her way forward talking to other people going through the same thing and making them feel comfortable and safe in the community.
About Our Guest 
Sybrina Fulton has dedicated her life to transforming family tragedy into social change. Since the death of her 17-year-old son, Trayvon Martin, during the violent confrontation in 2012, Fulton has become an inspiring spokesperson for parents and concerned citizens across the country. Her message not only appeals to people's hearts as it relates to children but is also one of hope and change, exemplified by her personal experiences and endeavors. As a mother, she inspires audiences to continuously educate their children about civil rights and to help them feel accepted as part of an ever-changing society. An honest and relatable speaker, Fulton always looks forward to sharing her powerful message with everyone from colleges and legal professionals to community and family organizations, and all other proponents of social justice.


Episode Quotes
"Now my energy wasn't all about what I was going through, I was seeing different situations and trauma that other mothers were going through."-

Sybrina [10:15]
"A lot of people try to protect themselves from their bad days. It's just like the weather, you can't stop the rain. The sun will shine again." -

Sybrina [20:06]
"A lot of times people rely on other people to make them feel better, but you got to know what your triggers are" -

Sybrina [21:52]
"It is okay to have a purposeful life with happiness and sadness. It's about learning to embrace both emotions. "-

Herdyne [23:24]
"The ones that show up, that's who you have to put most of your energy and that's the ones that you have to pay attention to." -

Sybrina [34:44]
Redefining Grief Pearls of Wisdom, P.O.W., Questions
What have you learned about yourself since redefining your grief journey? [32:57]
I see myself as the conductor of a train. Some people leave the train halfway through the journey, and some people stay. I focus on the ones that stay.
If today was your last day on earth, and you were granted five words or less? What would it be? [34:57]
Stay focused. 
During your hard times, what's that one song that just gets you through? [35:48]
Fred Hammond - Blessed
Episode Time-Stamps
[08:50] – Sybrina talks about how she confronted her grief

[14:09] – Raising a black kid in America 

[20:05] – Sabrina's bad days

[29:22] – What justice for her son looks like

[30:38] – Sybrina on her plan of action, moving forward
Reference Links
YouTube link to Sybrina's favorite song: 
Rest in Power: The Enduring Life of Trayvon Martin
Connect with Sybrina
This episode is brought to you by our supportive, informative, and complimentary Grief Crusader Community. Join here: https://www.facebook.com/groups/GriefCrusader
Recommended Resources
Social Media
Podcast Hashtag: #RedefiningGrief    #TheChiefGriefCrusader    #HerdyneMercier   #MercierWellness    #Grief  
Instagram: https://www.instagram.com/herdynemercier/
Twitter: https://twitter.com/HERDYNEMERCIER
Facebook: https://www.facebook.com/herdynemercierlcsw
YouTube: https://www.youtube.com/user/herdyne
LinkedIn: https://www.linkedin.com/in/herdyne-mercier-lcsw-chief-grief-crusader-6050aa72/