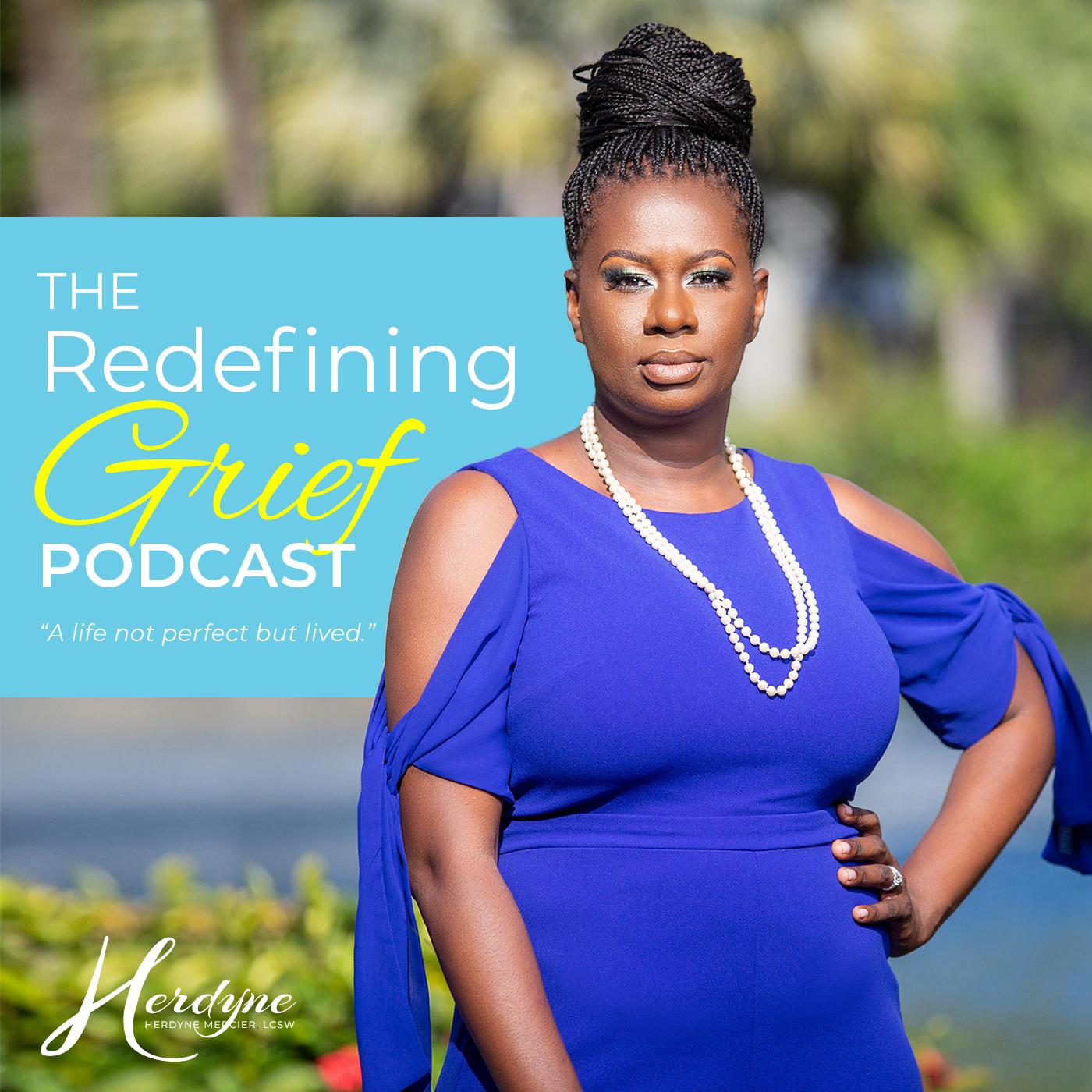 Have you ever dealt with the loss of a loved one? Has it changed you drastically? Has it altered your life completely? In today's episode of the Redefining Grief podcast, we have Sean Rodgers with us who walks us through his grief journey and how it has changed his life forever.
Sean tells us about how losing his grandfather, who was the primary father figure that he had in life, changed his life forever. He talks about his struggle with grief, how he was unable to process his emotions and how that was messing with his life throughout until he finally stopped and realized that it's okay to cry, it's okay to hurt and that grief is indeed, okay to feel. Sean is doing great things today, helping people find their path to purpose and he credits is all back to the realization that dawned upon his while he was grieving.
This episode is brought to you by our complimentary Grief Crusaders community. Want to share your grief journey in a safe space with people from all over the world? Visit https://www.facebook.com/groups/GriefCrusader and JOIN NOW!
Main Takeaways:
Deal with it. Stop running away from it. - Sean Rodgers
Learn how to cry. - Sean Rodgers
You're missing out on your purpose because you're hurting. - Sean Rodgers
Restoration is that place that tells you god has chosen peace for you. - Herdyne Mercier
If it wasn't for god, I wouldn't be standing right here, right now. - Sean Rodgers
We don't know what walk a person is walking. - Sean Rodgers
Redefining Grief P.O.W Questions:
What have you learned about yourself since redefining grief in your life?
I'm dynamic and not scared of what God has planned for me, no more. I am dynamic.
(2) If today was your last day and you had five words or less to say, what would they be?
Learn to love yourself first.
(3) During your dark days, which song keeps you going?
911 - Kirk Franklin ft. TD Jakes
Find Out More About Sean Rodgers:
Instagram: @r.steadfastlove
Website: www.responsemm.com
Recommended Resources

To learn more about Redefining Grief:

http://herdynemercier.com


To advertise on the podcast:

herdyne@mercierwellness.com


For questions about booking or sponsoring the podcast:

info@mercierwellness.com

To schedule a consultation:

https://calendly.com/mercier-wellness/consultation or http://herdynemercier.com/contact-me/


To check out all our past episodes:

http://herdynemercier.com/#podcast

Social Media

Podcast Hashtag: #RedefiningGrief #HerdyneMercier #MercierWellness #Grief

Instagram:

https://www.instagram.com/herdynemercier/


Twitter:

https://twitter.com/HERDYNEMERCIER


Facebook:

https://www.facebook.com/herdynemercierlcsw


YouTube:

https://www.youtube.com/user/herdyne


LinkedIn:

https://www.linkedin.com/in/herdyne-mercier-lcsw-chief-grief-crusader-6050aa72/


Online Store:

https://www.etsy.com/shop/MercierWellness