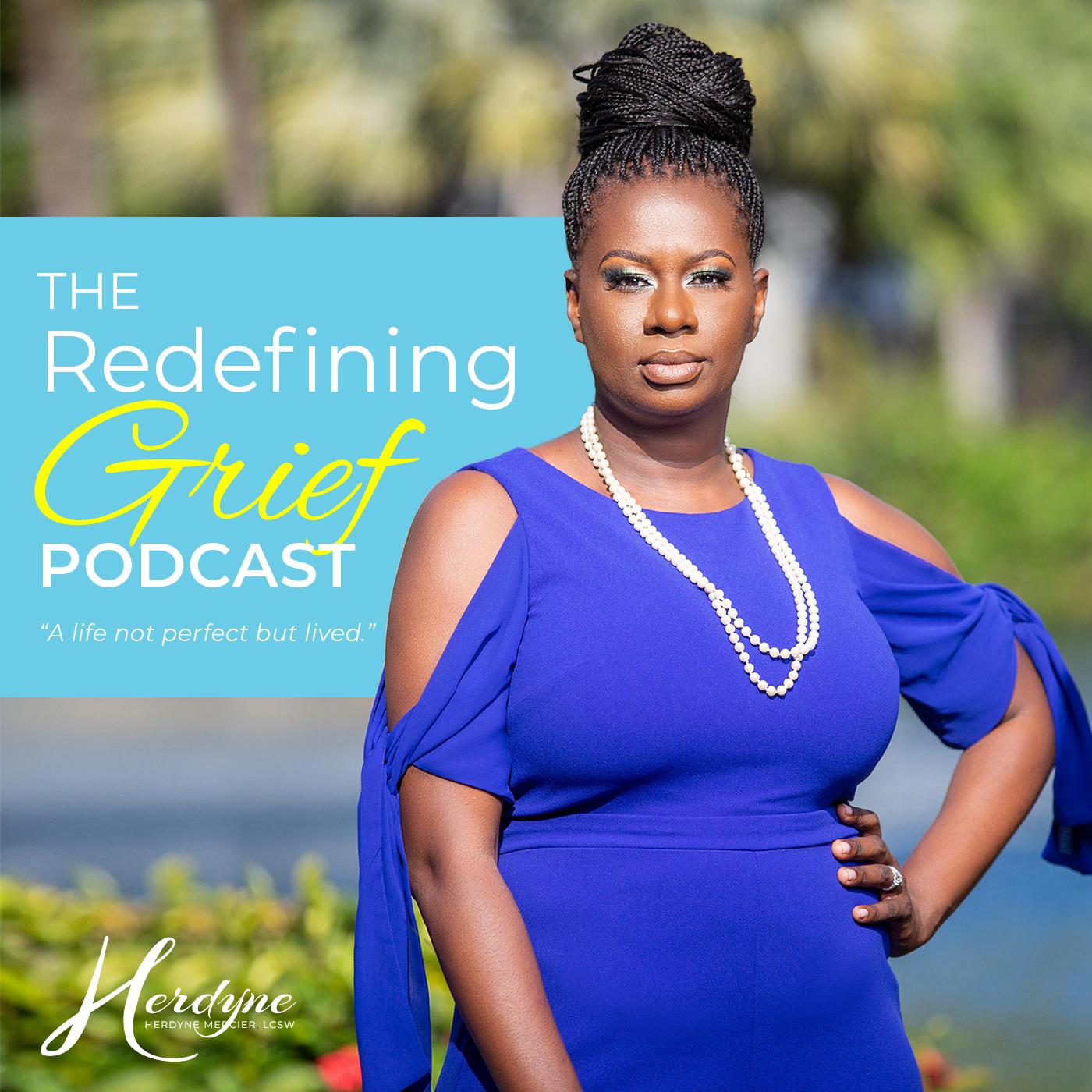 Tanya King
Episode Introduction
Liberation is that ultimate state where you are off of your agony and pain. Today, we talk about the obstacles and hardships one has to conquer to get to this place after grief. In this episode of Redefining grief, Herdyne interviews Tanya King, life coach and founder of Derailed in Life.
Tanya King is a role model to all those who are uncertain about stepping out of their comfort zones. She quit her job as a nurse to pursue something she was passionate about- changing lives. Tanya had to deal with several obstacles before she could discover her purpose in life.
We learn today her experiences in life and what led her into pursuing the path she is now traversing. Tanya had fallen out of a twenty-two-year-old relationship. Getting over it, Tanya learned significant life lessons. She narrates the painful time going through her divorce- it was grieving the story's loss, she says. Speaking on the importance of not giving up your focus at moments of despair, she says, "I don't have to manipulate anything; I don't have to move anything. All I have to do is to have complete focus, and surrender and have faith that he's got it."
The interpretation of grief depends on the perspective we chose to view it from. You can choose to experience it or not. It's based on our philosophy and the meaning we get from what's happening.
Tanya reveals the emotional baggage she had to let go of to arrive at that place of restoration. "I had to let go of the lies and the perspective that I wasn't serving anyone." Today, she also talks about the book "The Little Souls and the Sun" by Donald Walsch and how it influenced her to come to a state of acceptance. 
When asked what emotion would be the character name for her story, Tanya answers Love. Isn't that what binds us all to our respective life stories? Tune in to the episode to hear her words of magic!
About Our Guest 
Tanya King is a revolutionary woman whose purpose in life is to Inspire. For over 15 years, Tanya has been encouraging women to unleash their inner goddesses. She helps people come out of their comfort zone and arrive at their greatest potential. With the benefit of her unconventional solutions to problems and years of experience as a life coach, she has empowered, influenced and transformed those around her.
Episode Quotes
"So my truth about grief is that we can choose to experience it or not.". -

Tanya[15:50]
"So I needed somebody who would hear me not brushed under the rug, make me see myself without any judgment." -

Tanya[22:08]
"You liberate yourself by telling the truth. "-

Herdyne [29:15]
"I had to grieve the loss of a 22 year relationship. You know, you you grieve the loss of the story."-

Tanya [41:07]
"It's the most powerful, liberating thing that will happen to you, when you realize that nothing is happening to you."-

Tanya [42:58]
Redefining Grief Pearls of Wisdom, P.O.W., Questions
What have you found to be your truth? [48:58]
Whatever the situation is, just allow it to unfold. Stop trying to control and micromanage it because it's for nothing anyway. So that I think that's the truth I've really embraced.
In five words or less, what do you want to tell people? [50:11]
You are the author.
What song got you through? [51:24]
Beyonce- "I was here"
Episode Time-Stamps
[14:38] – Tanya shares her truth about grief.

[17:04] – Tanya shares her experience going through divorce.

[25:04] – Tanya shares how her faith and community helped her get over her grief.

[32:42] – Herdyne narrates her own personal experience with liberation.

[37:46] – Tanya reveals what she had to let go of to achieve restoration.

[44:42] – What emotion would your character name be?
Reference Links
YouTube link to Tanya's favorite song: 
Beyonce –"I was here"
The Little Soul and the Sun by Donald Walsch. 
Connect with Tanya
This episode is brought to you by our supportive, informative, and complimentary Grief Crusader Community. Join here: https://www.facebook.com/groups/GriefCrusader
Recommended Resources
Social Media
Podcast Hashtag: #RedefiningGrief    #TheChiefGriefCrusader    #HerdyneMercier   #MercierWellness    #Grief  
Instagram: https://www.instagram.com/herdynemercier/
Twitter: https://twitter.com/HERDYNEMERCIER
Facebook: https://www.facebook.com/herdynemercierlcsw
YouTube: https://www.youtube.com/user/herdyne
LinkedIn: https://www.linkedin.com/in/herdyne-mercier-lcsw-chief-grief-crusader-6050aa72/